MET Rivale MIPS helmet review: Looking for a high-performance road helmet that combines aerodynamic shaping with enhanced safety and lightweight design? Check out the MET Rivale MIPS, a mid-range do-it-all helmet that promises to be all things to all cyclists. Read on for our review and comparison to other top road cycling helmets.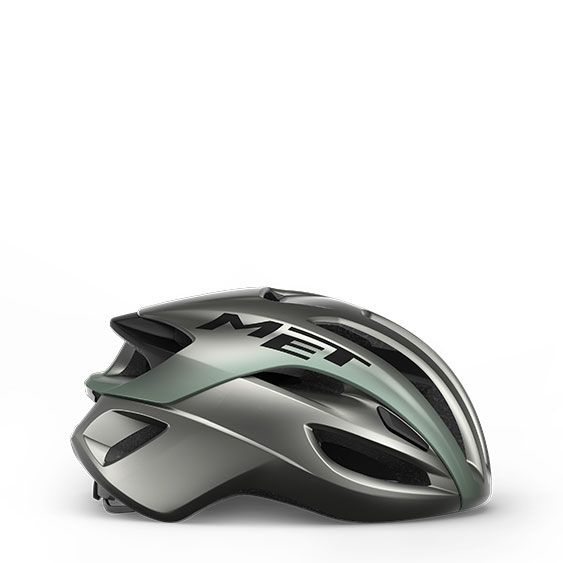 MET RIVALE MIPS: CONSTRUCTION
The MET Rivale MIPS features an EPS liner in a polycarbonate shell, as well as an updated MIPS C2 liner for added protection against rotational forces. Despite its aerodynamic design, the helmet maintains a sleek appearance and feels lightweight when worn.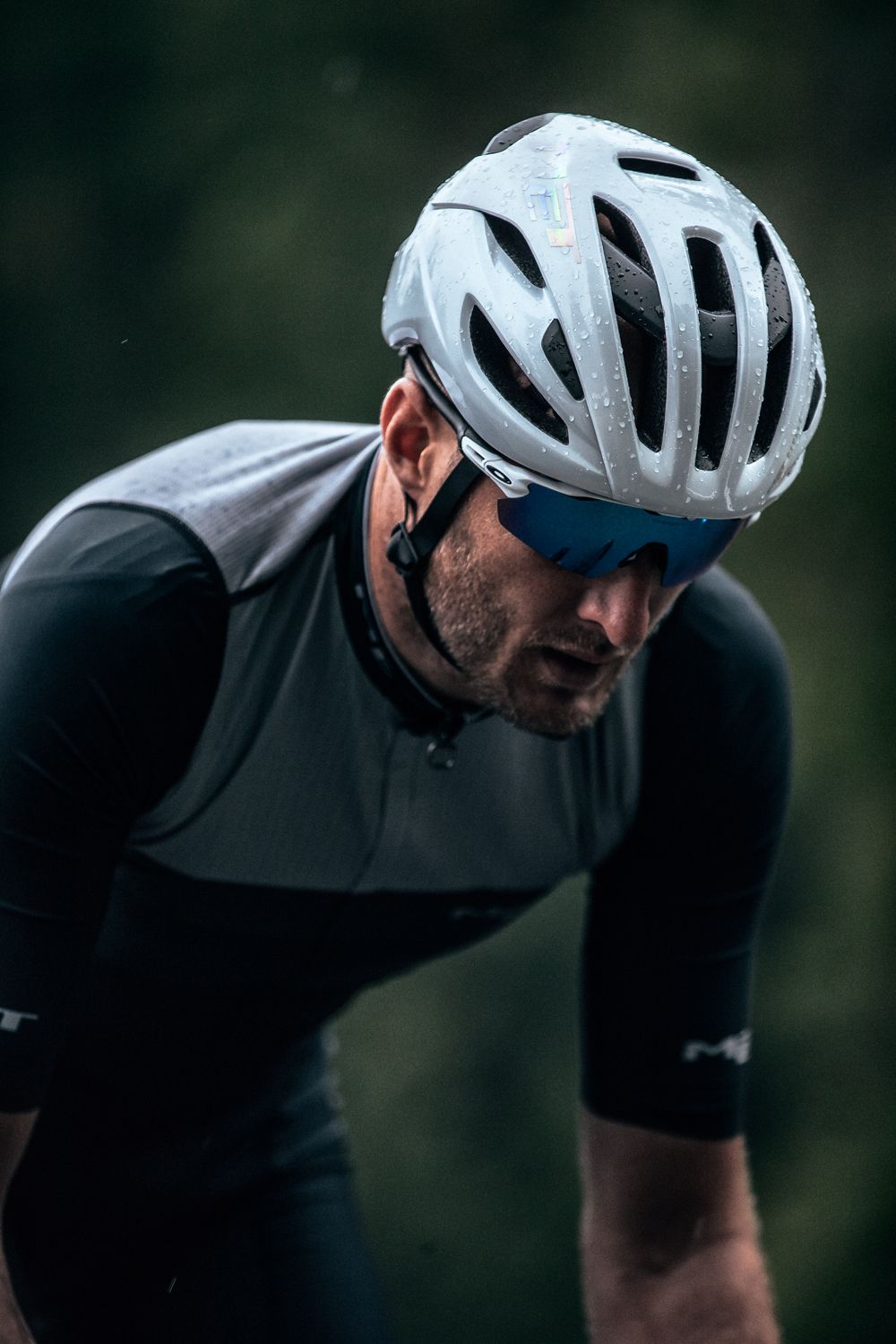 .The Rivale MIPS helmet features an aerodynamic design that prioritizes ventilation, with 18 vents including a NACA vent at the rear that channels air over the top and back. The front vents are strategically placed to maximize airflow, and two of them can also be used as sunglasses ports. The helmet has a sleek look and doesn't feel bulky on the head, thanks to its EPS liner in a polycarbonate shell and MIPS C2 liner for added rotational protection.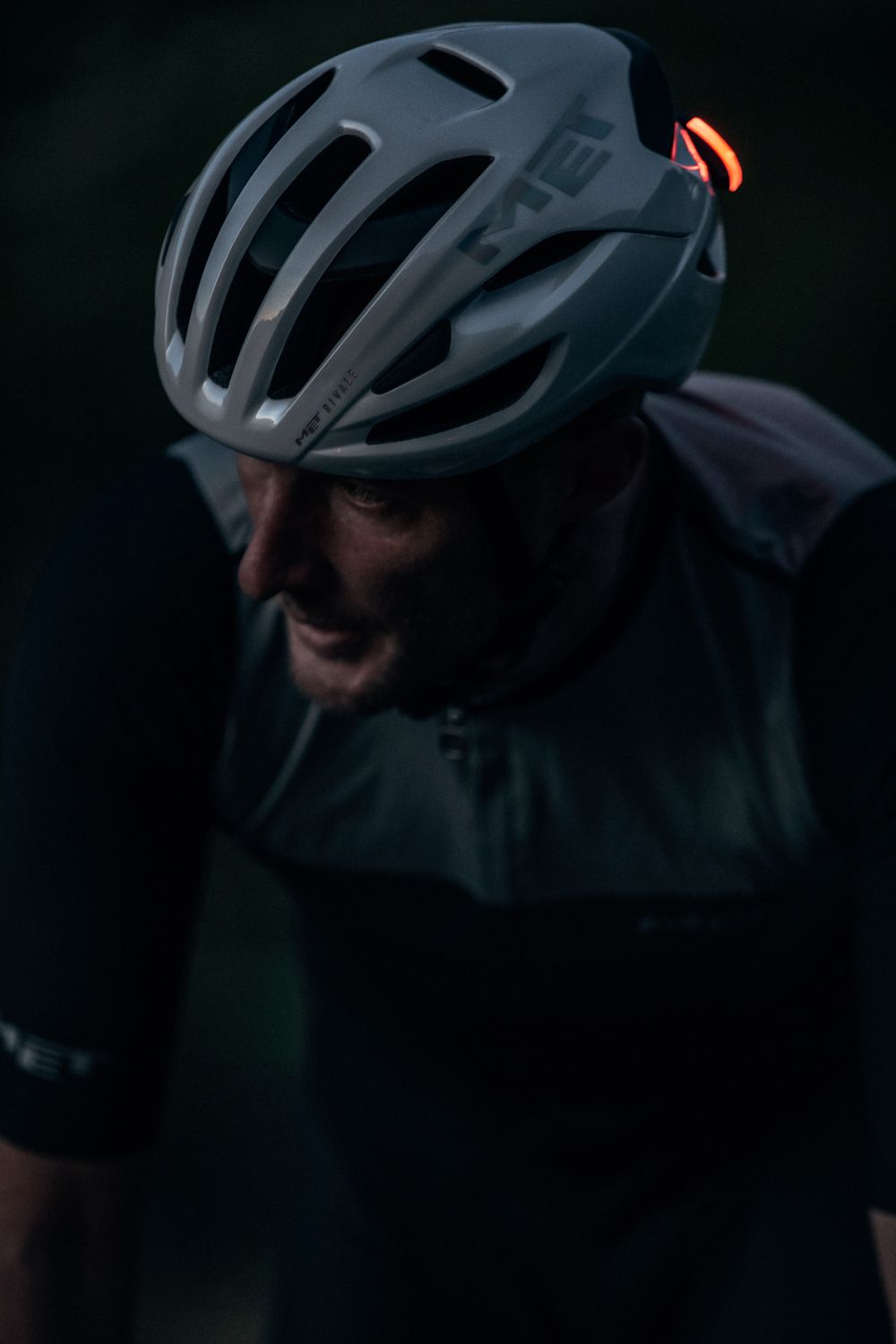 The MET Rivale MIPS is available in nine different colours, all featuring a reflective MET logo for increased visibility. Our medium-sized test helmet weighed in at 242g, slightly less than the advertised weight of 250g.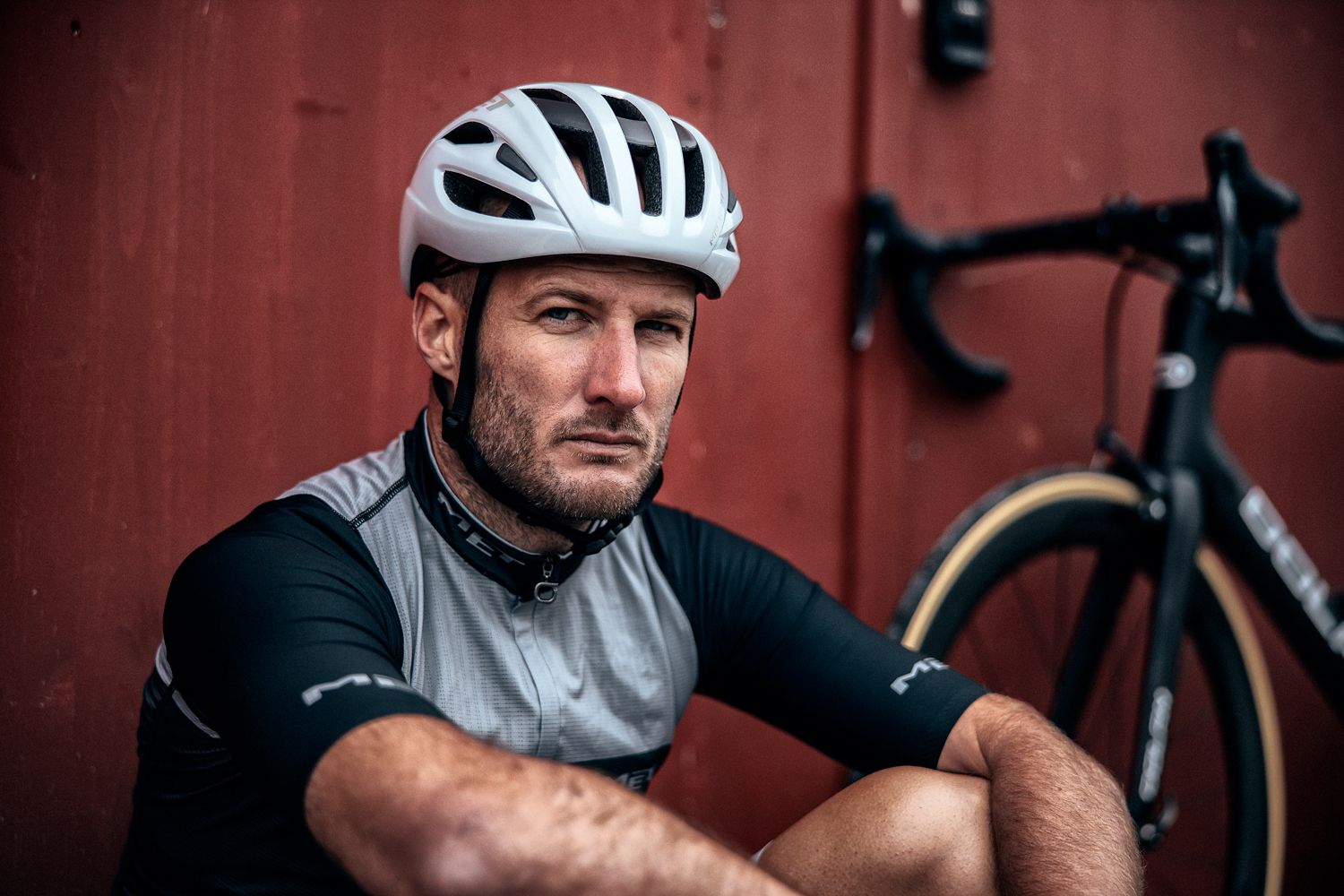 MET RIVALE MIPS: THE FIT
To ensure a secure and comfortable fit, the MET Rivale features a "360 degree headbelt" with an adjustable dial at the rear and height-adjustable straps. The straps are thinner than many other helmets, providing a soft feel. Additionally, the straps are adjustable on each side and under the chin for a more customizable fit.
The pads are comfortable and unobtrusive. As with many helmets they can be removed for washing.
The MET Rivale MIPS has a good fit and adjustability, and the medium size tested seemed to fit other heads that measure as a small size as well. It's important to check the fitting guide, even if you've worn a MET helmet before, as the MIPS liners take up space and can cause the helmet to fit smaller than a non-MIPS version.
MET RIVALE MIPS: THE RIDE
The Rivale MIPS provides a lightweight and protective feel when worn, with good ventilation and no noticeable increase in heat compared to other helmets in the same price range. The helmet's aerodynamic design doesn't compromise its ventilation capabilities, and the enclosed aero parts of the helmet don't make it feel hotter than other helmets.
The MET Rivale MIPS has become our preferred road helmet due to its combination of comfort, style, and safety features. It also works well as a commuter helmet, with ample clearance for a backpack and the ability to mount a light or camera. The helmet's ventilation is good, and the aero design doesn't make it any hotter than similarly priced helmets. Overall, the Rivale MIPS is a versatile helmet that performs well in various cycling situations.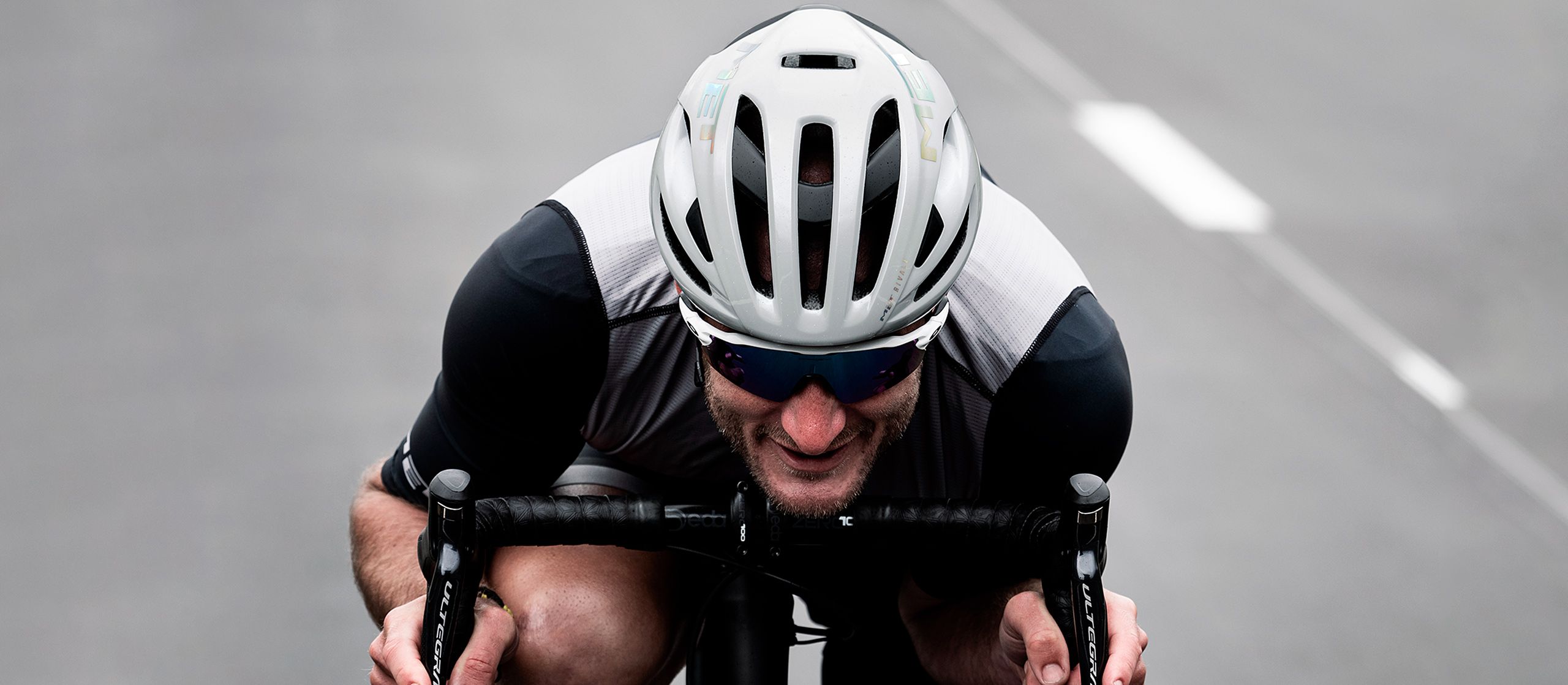 MET RIVALE MIPS: VALUE AND CONCLUSION
The MET Rivale MIPS offers a great combination of features, looks, and comfort at a competitive price point of $185 / £150. Compared to other similarly specced helmets we tested, such as the Giro Helios Spherical and Specialized S-Works Prevail 3, the Rivale is a more affordable option without compromising on performance or safety.
The MET Rivale MIPS helmet is a versatile and high-performance option for road cyclists, combining aerodynamic shaping with good ventilation, enhanced safety, and a lightweight design. The helmet features a NACA vent design for optimal airflow, 18 vents, and a MIPS C2 liner for added protection from rotational forces. The 360-degree headbelt fitting system and adjustable straps ensure a comfortable and secure fit. At a competitive price point of $185 / £150, the MET Rivale MIPS offers excellent value for its combination of features, making it a go-to helmet for both road rides and commutes.
REASONS TO BUY
+Lightweight (242g for medium)
+MIPS liner
+Good ventilation
+Aero design
+Fitting adjustability
REASONS TO AVOID
-Combined aero and ventilation design compromises the performance of both
4BiKE Cycling Marketplace is an international e-commerce platform dedicated to the cycling industry. Founded in 2014, the company operates online marketplaces in the United Kingdom (4bike.co.uk) and the United States (4bike.us), as well as a business-to-business platform (4bikebusiness.com) that caters to the global cycling community. 4BiKE focuses on providing vendors with comprehensive support and services, including subscription-based plans, high SEO standards, marketing support, and streamlined sales processes.